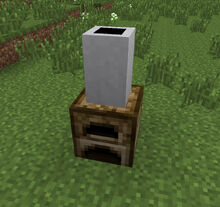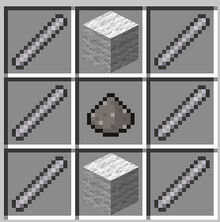 The Flue Gas Cleaner is an extension on the smeltery. It prevents pollution from spreading. The Flue Gas Cleaner is build with 6 Steel, 2 Wool and 1 Limestone Dust.
As of patch 1.2.1 the Flue Gas Cleaner can be installed on the side of the smeltery to accomodate a hopper on the top of the smeltery.
As of patch 2.0 Flue Gas Cleaners now accomodate Ash which needs to be taken out reguraly to ensure safe operation of the Smeltery. You can recycle Ash in the smeltery to extract Titanium.